Please read this: Please help me find out what happened to my sister. Is she alive or dead? I just want to know. Her name is Tammy Lynn Leppert, she came up missing in Cocoa Beach, Florida. July 6, 1983. She was let out of a car near the glass bank in cocoa beach, near the Exxon station, after a heated discussion with a male companion. She has never been seen or heard from again. Has anyone seen or heard from her since July 6, 1983. Did anyone here know her? I've looked at the doe network, and have compared a few jane does to her description. This is very hard for me to do. Not all of the unidentified jane does out there are on the doe network though, some are not. How can I find out what is on the NCIC? Is it available to me? Tammy's birthdate is Feb 5, 1965. She was 18 when she came up missing. Her description is approx 5'4" tall, 115 pounds, hazel eyes. She is very pretty. She was in beauty pagents, modeling, and a few parts in movies (Spring Break, Scarface, Little Darlings, and Video Wars). She was about to go to California for some movie parts, I think, before she disappeared. I dont know for what movies. Her missing persons story was featured on Unsolved Mysteries, some of the things on the story are not correct. The car was not black, it was a white corvette, or blue maverick. She had on a blue blouse with flower appliques on the shoulders, and a blue skirt. The hoouse they were staying at was in Rockledge, Florida, not Cocoa. She may have been 3 months pregnant. She was taller than the 5'3" they say, 5'4"-5'5". The police have looked into her being a Christopher Wilder (Serial killer) victim, but was never linked to him;I do not think christopher bernard wilder had any thing to do with tammy's disappearance.or John Crutchley (The Vampire Rapist), who recently died in prison.Also if you know or have heard any sightings of Tammy Lynn Leppert or have ever called in a sighting please email me ok?Any information on her, alive or dead? What you may have heard? What may have happened? Anything, anything at all. I will look into it, ok? I just want to know. TO THE LIVING WE OWE RESPECT, TO THE MISSING OR DEAD WE OWE THE TRUTH. Someone somewhere has to care about what happened to Tammy Lynn Leppert. I care........


Hi
Here is Tammy Lynn Lepperts web site.If I may please ask.Please put this where ever you can ok?please put the link to I care missing persons cold cases.You can make a difference.You really can.

www.geocities.com/findtammy/


http://icaremissingpersonscoldcases.yuku.com/



Thankyou and God bless you

Suzanne


You can contact me at e mail at [email protected] or ([email protected]) or inbox me
Thank you,
Suzanne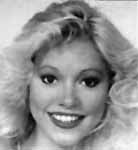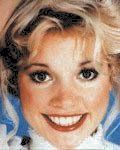 Please read about the other missing persons and unidentified Jane and John does on this board(I care missing persons cold cases)

http://icaremissingpersonscoldcases.yuku.com/
If you have a web site please put the link to this board or tammy's banner or any of these people on your board.you can make a difference.You really can.

** Please do not remove her pictures and articles ect...from this board.Please just link it back to here.**  
That way people won't just see an article.They can come here and see all the information I have found so far on my sister.I made this special for her for people to see.